FACT: Two Little-Known Oils Can Help Control Fleas & Ticks

"So glad my dog isn't scratching himself all day anymore" — Sarah B.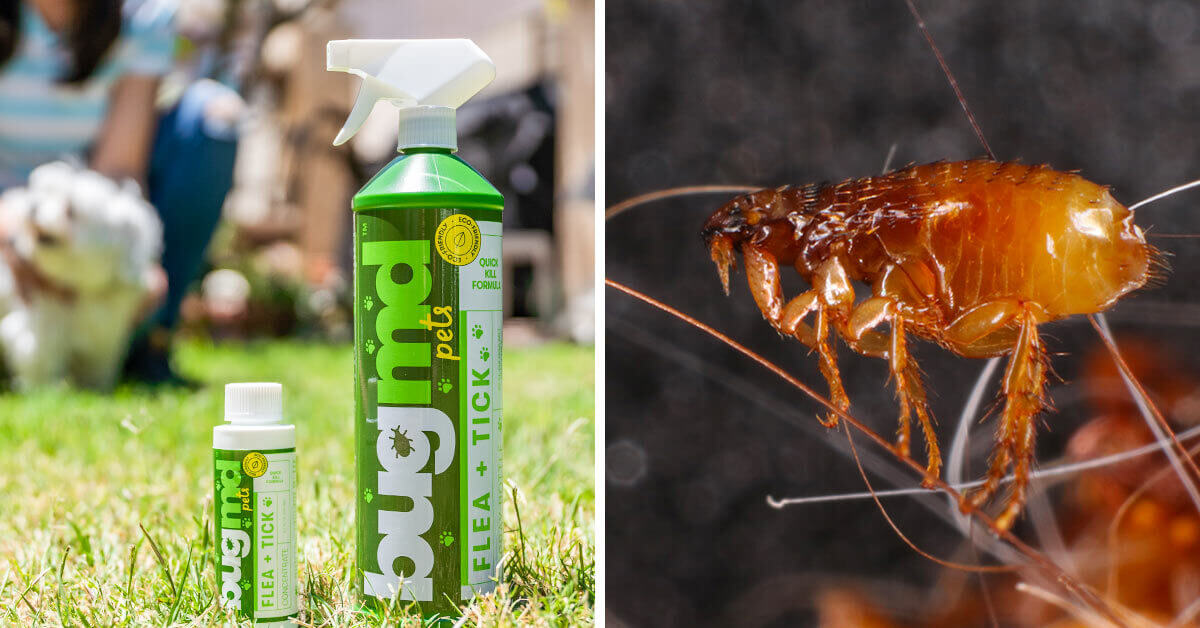 Is The Flea & Tick Problem Getting Worse?

Flea- and tick-borne health issues have more than tripled in the last decade.1
‍
As you know, summertime means "flea season." And, due to rising temperatures, experts also predict high numbers of ticks. 
‍
Store-bought flea & tick formulas are an option, of course, but they often have problems of their own.

The Facts About Store-Bought Flea & Tick Products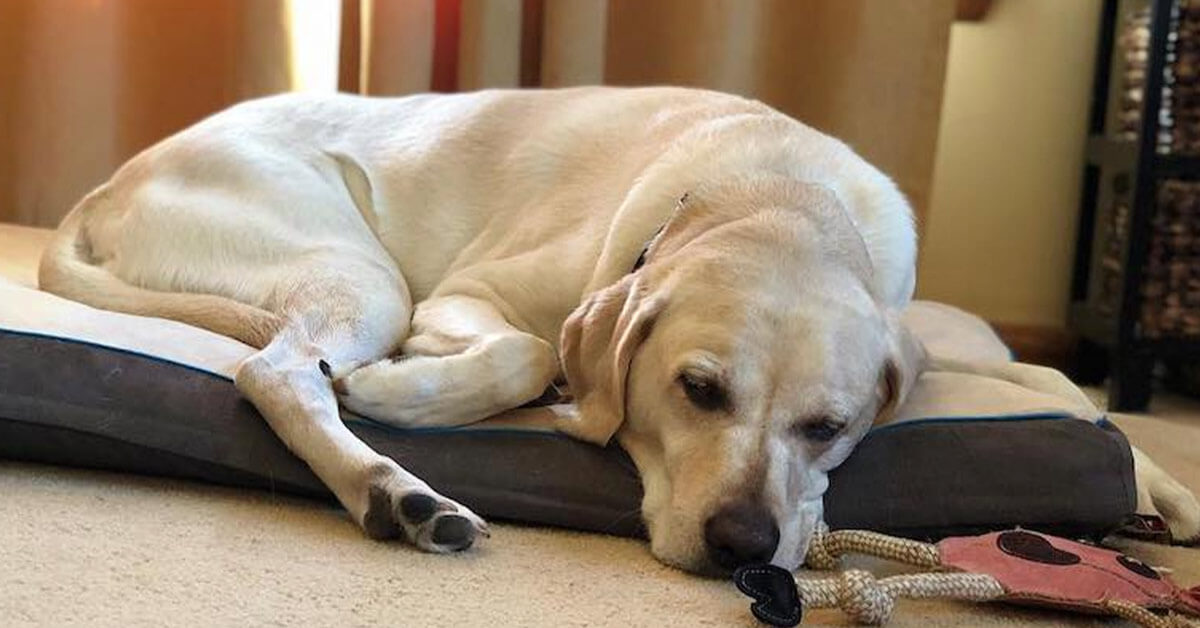 Pet owners usually turn to over-the-counter collars, drops, and tablets to deal with fleas and ticks. Unfortunately, these so-called "solutions" are less than ideal. 
‍
Many OTC products contain chemicals that can cause health issues for beloved pets.2

Fortunately, there's a new, all-natural breakthrough in pest control that helps to safely and effectively reduce this pesky problem.

New Chemical-Free Spray For Fleas & Ticks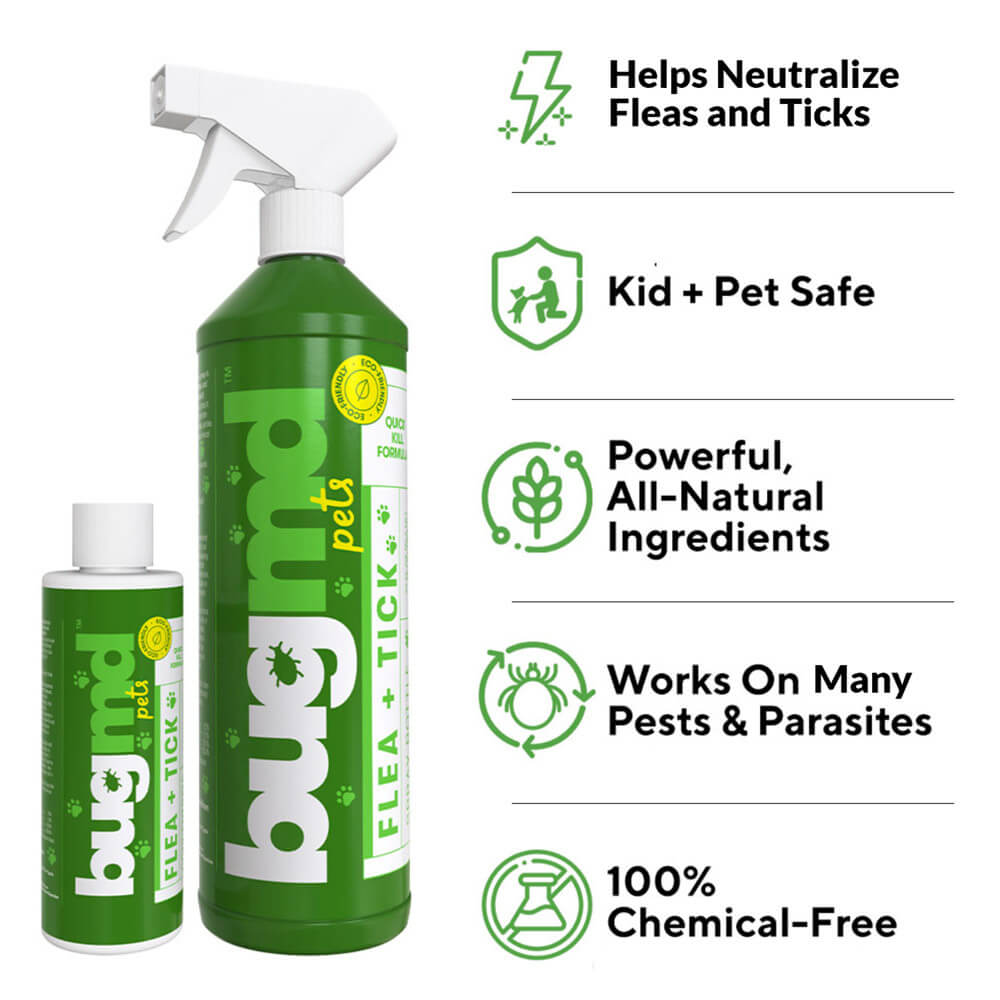 BugMD Flea & Tick Concentrate is a safe, easy, and effective way to help protect your furry friends. This innovative spray is designed to help control fleas, ticks, and other stubborn insects.
‍
Unlike conventional solutions, Flea & Tick Concentrate is 100% chemical-free and made with all-natural ingredients. So, it's safe to use on pets — simply rinse off after use!

Thousands of Americans are already using this innovative formula to naturally control fleas and ticks.
‍
Fair warning, though: there's only a limited supply of BugMD Flea & Tick Concentrate — and, once it sells out, it may take months to re-stock.
‍
So, don't wait! Click here to get BugMD Flea & Tick Concentrate now.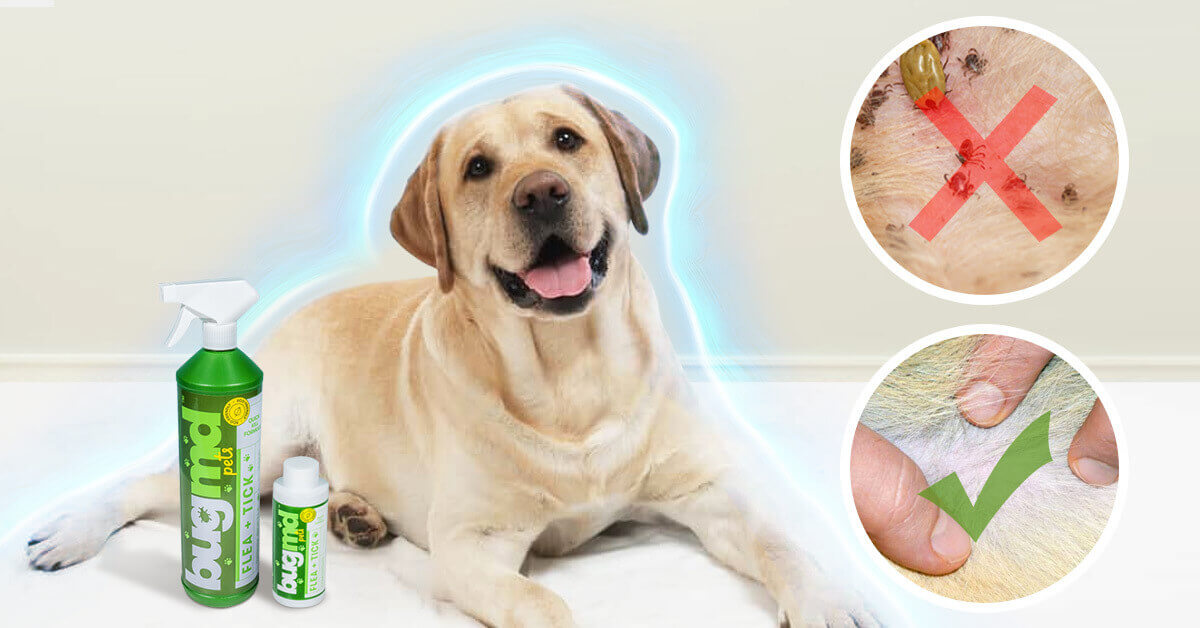 What's In BugMD Flea & Tick Concentrate?

This all-natural formula harnesses TWO powerful essential oils: clove oil and cottonseed oil. 
‍
Clove oil acts as the first line of defense against fleas and ticks. The scent alone can help deter most pests — offering protection on pet beds, rugs, and other household areas.
‍
And according to the leading horticulture specialist at Clemson University, the essential oil found in cloves, Eugenol, is toxic to pests.
‍
Cottonseed oil has been used in agriculture for centuries to ward-off many different kinds of insects. 
‍
Here's the best part: unlike most solutions on the market, BugMD is DEET-free and safe for pets — just wash it off after use.

Simple-To-Use, All-Natural Formula

BugMD Flea & Tick Concentrate is incredibly easy to use. First, spray it onto pet beds, carriers, cages, carpets, and rugs.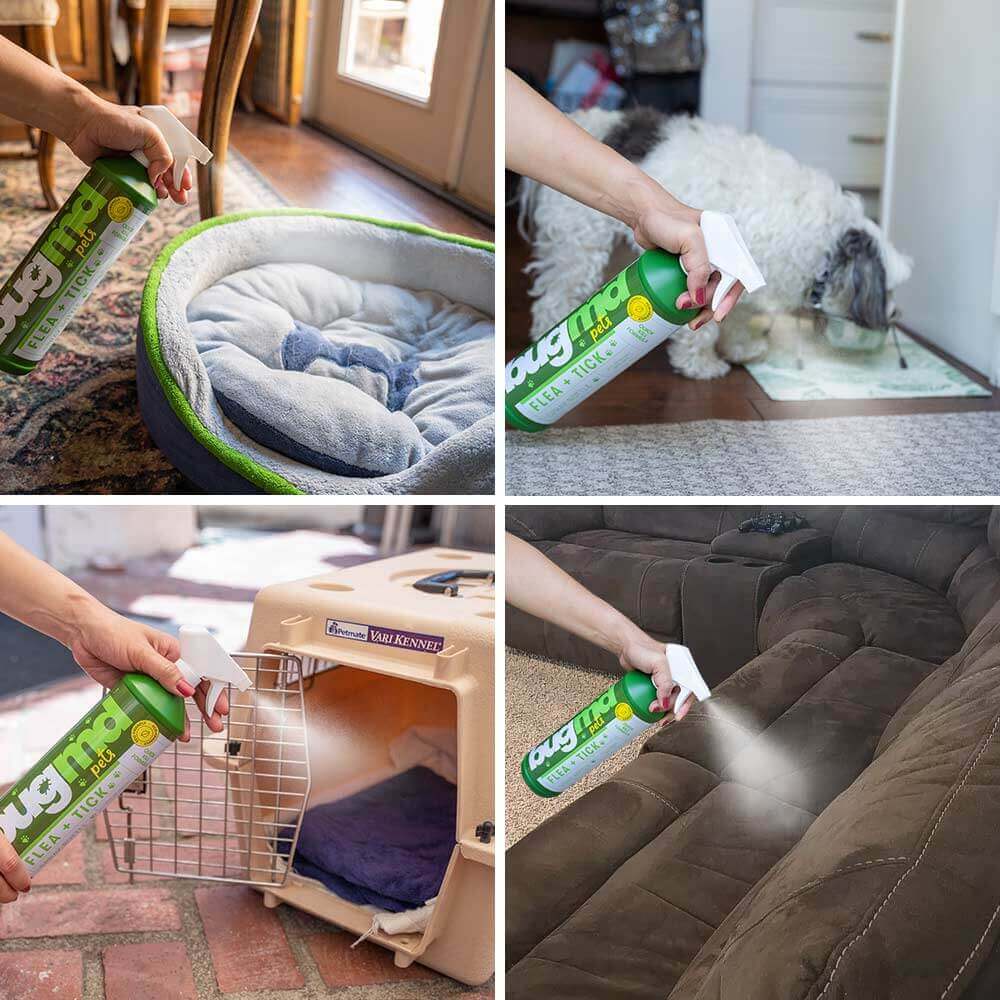 Next, it's completely safe to use directly on pets as part of their bath treatment. Here's how:

Pour the formula into the included reusable bottle
Fill the rest up with water
Spray the mixture onto your dog's fur before bathtime
Rinse-off
Follow directly with regular pet shampoo
Customers LOVE BugMD Flea & Tick Concentrate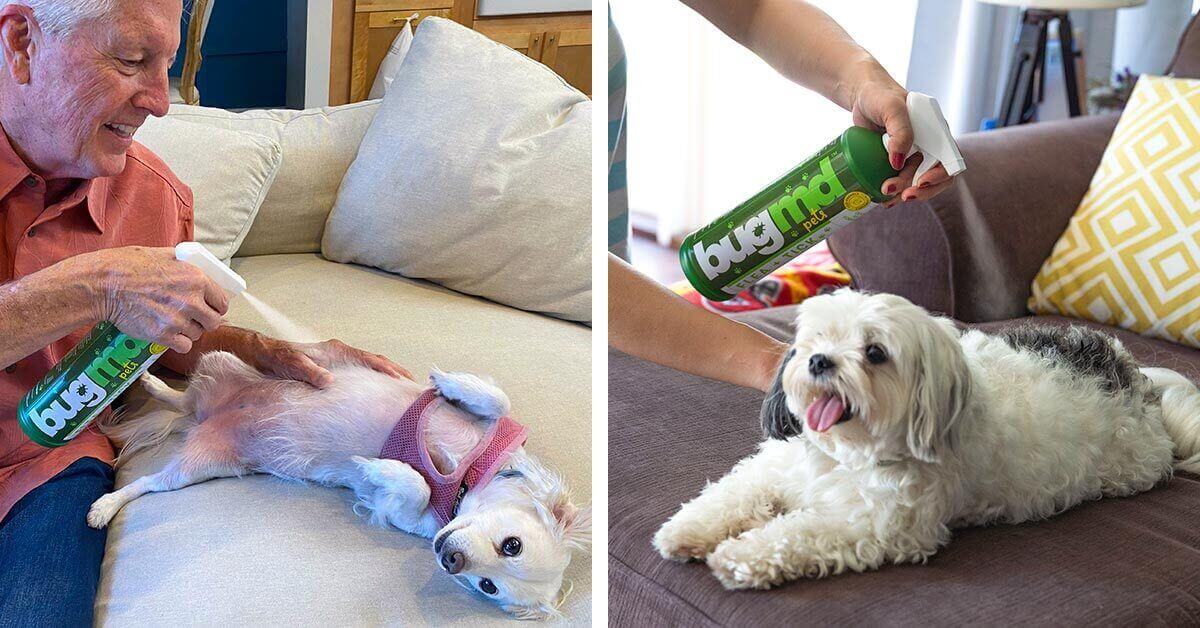 Check out these reviews from verified BugMD customers:

"I was doing research for a safe tick treatment, and I knew I had to try this product. It works great, and it smells incredible! I wash my pup with it every couple months, and I haven't seen a single tick since. I recommend to everyone with furry friends."

— Brooke M.

"We tried several other products but this is the first thing that actually got lasting results for us. Our German shepherd was suffering from flea bites for weeks… We'd tried flea collars before, but they never seemed to work. When we got BugMD, it provided relief almost instantly. Finally, no more bites or scratches! We will be repurchasing."

— Kailey O.

"After a camping trip, my dogs came home scratching themselves more than I'd ever seen. I saw the first flea when I brushed them, and knew I had to help them quickly. Luckily I found this flea concentrate — I'd never tried it before, but it was the natural fix I was looking for. This stuff really works, I haven't seen a single flea in weeks! Thanks BugMD."

— Harrison C.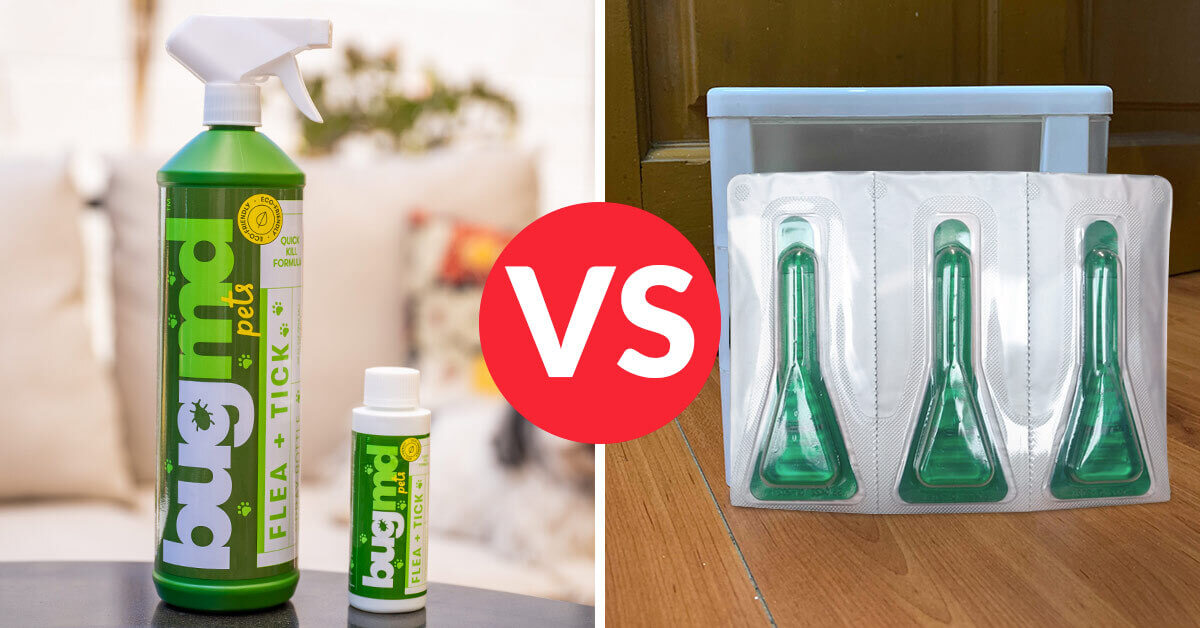 How Does BugMD Compare To Store-Bought Products?

BugMD Flea & Tick Concentrate
OTC Solutions / Tick & Flea Collars
100% All-Natural, Chemical-Free Formula
May contain potentially harmful chemicals
Safe To Use Around Children, Pets, & Plants
Can possibly cause health issues for people and pets
Multi-Use Formula: Spray On Pets, Beds, Carriers, & More
Only designed for use on pets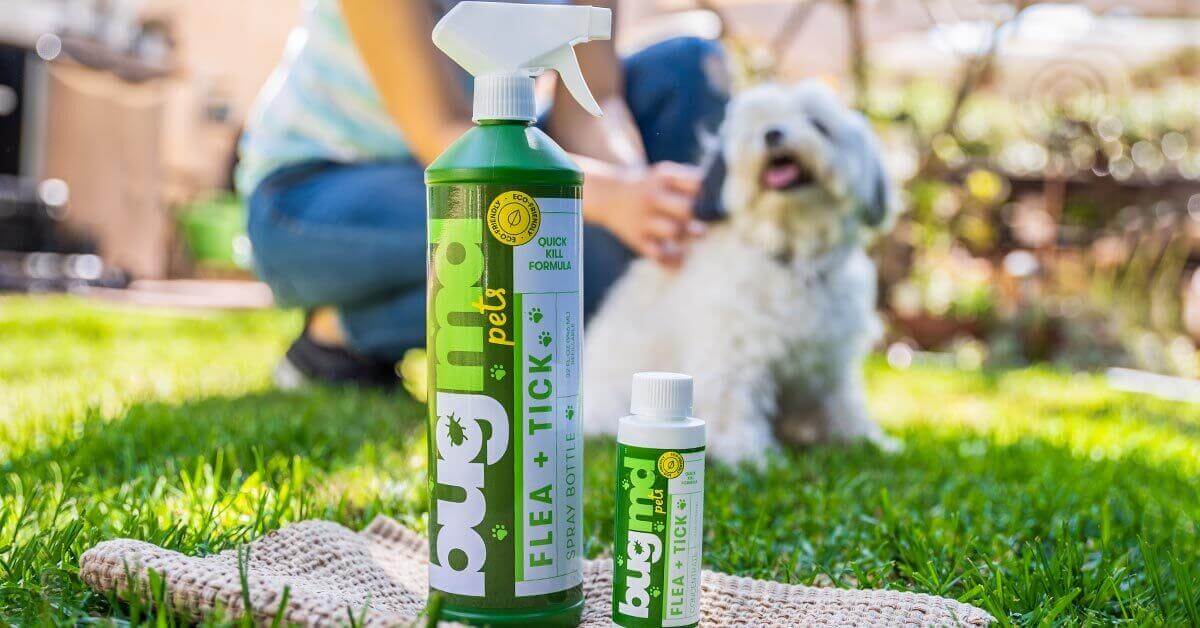 My labrador, Sadie, had been scratching nonstop for weeks. I hated seeing her like that and I was desperate to help her shake the fleas. 

I'd read some alarming stories about flea collars, so I wasn't going to use those. When I stumbled on BugMD, a natural flea & tick solution, I had to give it a try.

I washed Sadie thoroughly with the BugMD mixture and I followed-up with her regular shampoo afterwards. As soon as she was clean, I watched closely for fleas. (I also sprayed BugMD on her pet bed for good measure.)
‍
I repeated these steps again the following week, and I'm pretty sure the fleas are completely gone. I don't see any little black bugs jumping off of Sadie... I'm honestly so relieved.
‍
Bottom Line: If you want a natural flea and tick remedy that helps protect your furry friend, you have to try BugMD: Flea & Tick Concentrate.

Here's How To Protect Pets From Fleas & Ticks

BugMD Flea & Tick Concentrate is not available in stores and can only be found online.
‍
Now that you've discovered how to take care of fleas and ticks without exposing your pet to chemicals — just follow these simple steps to get started:

Click here to place your order
Relax knowing you're taking care of the fleas & ticks on your pet
Check Current Availability »
Citations

1. "Illnesses On The Rise". 2018. Centers For Disease Control And Prevention.

2. United States Environmental Protection Agency. 1995. "R.E.D Facts". Www3.Epa.Gov.