Mother Nature's Solution To Eliminate Fleas & Ticks (Safe and Effective)

" I was skeptical about a natural formula, but this stuff really works!" — Larry D.


30 DAY SATISFACTION GUARANTEE
When your package arrives, give it a try for 30 days. If you're not 100% satisfied for any reason whatsoever, just let us know and we'll quickly handle your return.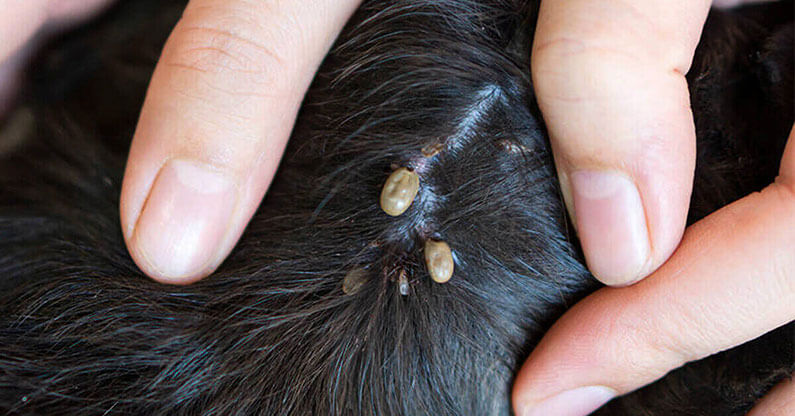 Fleas & Ticks Annoy Your Precious Pets — But That's Just The Beginning

Fleas and ticks can be a serious nuisance to both pets and owners. Not only can fleas cover your furry friend in extremely itchy bites, they often jump onto humans as well. Just a few fleas is enough to cause some seriously annoying bites for both pets and owners.
‍
Ticks, on the other hand, can carry illnesses and are far more difficult to remove. That's why it's so important to ensure both pets and owners are protected from them.
‍
Of course, store-bought flea & tick formulas are an option, but they can often create more problems than solutions.

Most Flea & Tick "Solutions" Leave a Lot To Be Desired (They're Chock-Full of Chemicals)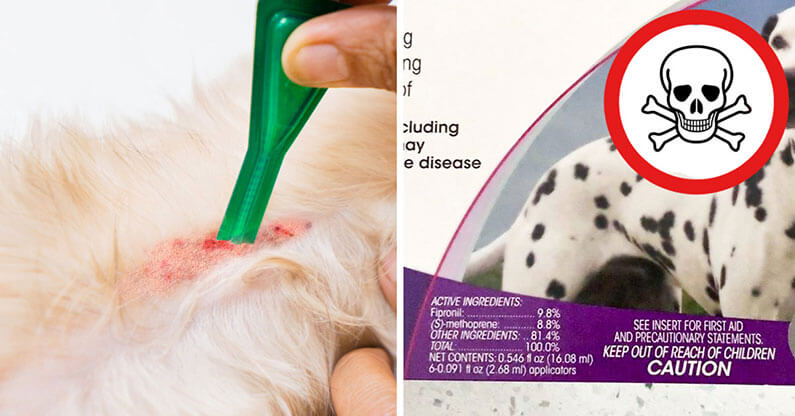 From drops and collars to powders and shampoos, there are tons of Flea & Tick products out there. 
‍
Problem is, solutions like drops and collars can be worrisome for pet owners because of their chemical ingredients.
‍
Flea and tick drops on the other hand can be costly, especially if you have more than one pet.

Fortunately, there's finally an all-natural, effective solution for fleas and ticks that Americans are loving. 
New All-Natural, Non-Toxic, Pet-Safe Flea & Tick Spray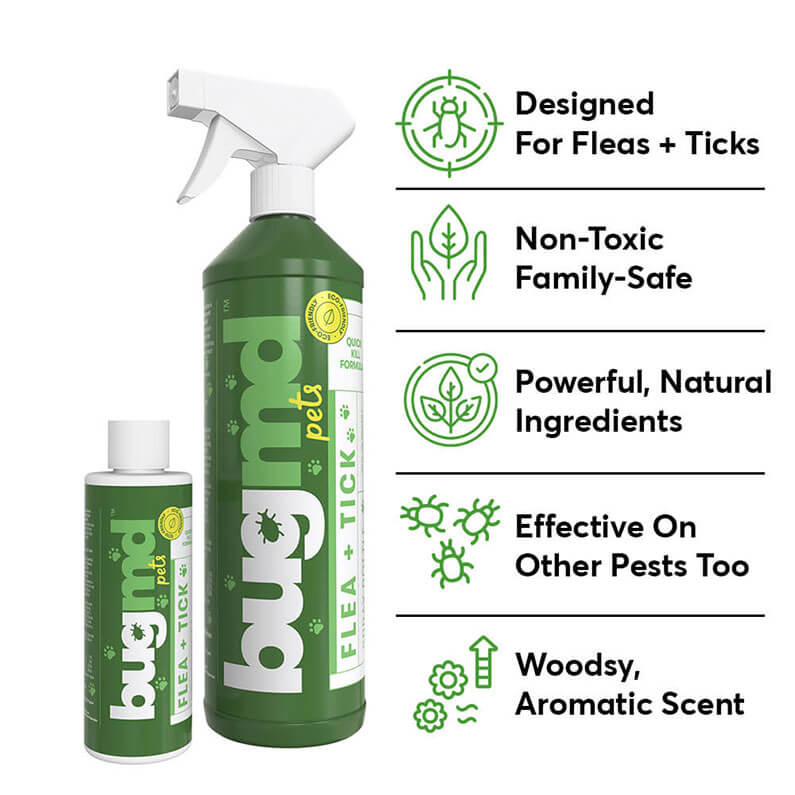 BugMD Flea & Tick Concentrate is a safer, easier, and more effective way to protect your furry companions from fleas, ticks, and other stubborn pests. This innovative spray neutralizes over 20 insect species on contact.
‍
Unlike conventional solutions, Flea & Tick Concentrate 100% made with proven all-natural ingredients. So it's safe to use during bath time, on pet beds, heck — you can even put it in your laundry detergent!
‍
The result? An all natural solution pets and owners love.

As of right now, thousands of Americans are already using this innovative formula to naturally treat fleas, ticks, and more.
‍
Fair warning, though: this first batch of BugMD Flea & Tick Concentrate is almost completely sold out. And it could be a while before it's back in stock.
‍
So, don't wait — click here to get BugMD Flea & Tick Concentrate while you still can.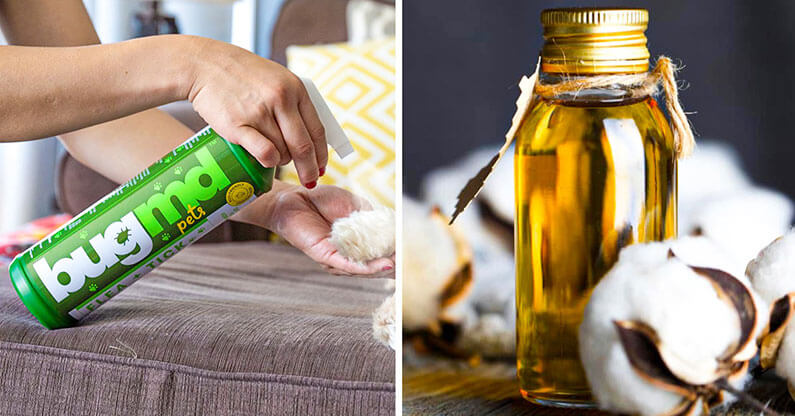 What's Inside BugMD Flea & Tick Concentrate?

This all-natural formula harnesses TWO of mother nature's most powerful essential oils — clove oil and cottonseed oil. 
‍
‍According to the leading horticulture specialist at Clemson University, Karen Russ: Eugenol — the essential oil found in cloves — attacks pests on contact. 
‍
On the flip side, cottonseed oil has been used in agriculture for centuries to ward-off all kinds of insects. No wonder it's loaded inside this formula.
‍
Here's the best part, though: unlike most solutions on the market, BugMD contains no DEET and it's pet-safe — just wash it off of your pet after use.

Simple-To-Use, All-Natural Formula

BugMD Flea & Tick Concentrate is incredibly easy to use. Simply spray onto pet beds, carriers, cages, carpets, and rugs to take care of any fleas and ticks lingering around.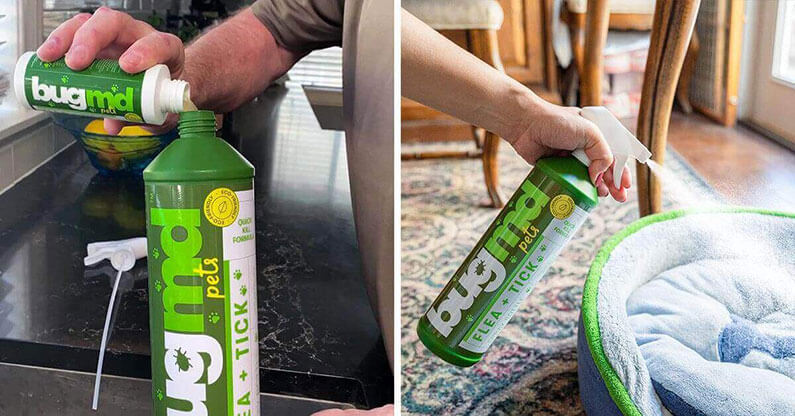 Did you know, it's safe to use during your pet's bathtime, too? Here's how:

Pour the formula into the included reusable bottle
Fill the rest up with water
Spray the mixture onto your dog's fur before bathtime
Rinse-off
Follow with regular pet shampoo
Customers Are Loving BugMD Flea & Tick Concentrate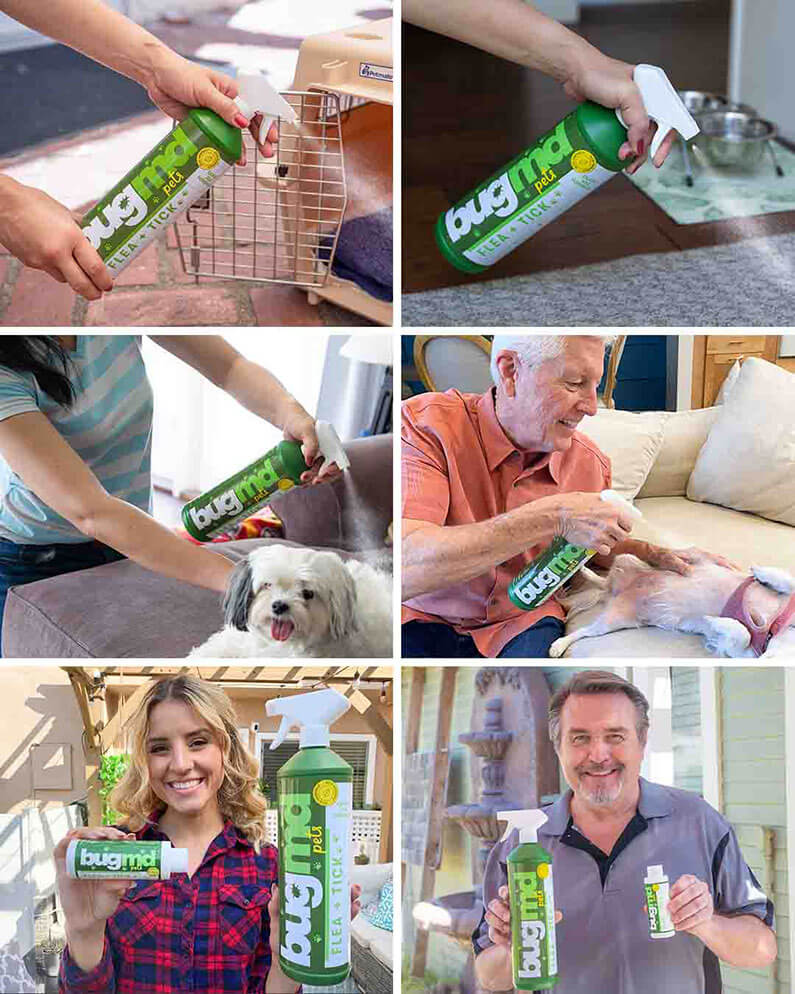 Check out these astonishing reviews from verified BugMD Flea & Tick Concentrate customers:

"I was doing research for a safe tick treatment, and I knew I had to try this product. It works great, and it smells incredible! I wash my pup with it every couple months just for safety. I recommend to everyone with furry friends."

— Brooke M.


"I have used [this] just once & it's working! Woohoo! I've tried everything but Nothing worked til now!"

— Valerie V.


"After a camping trip, my dogs came home scratching themselves more than I'd ever seen. Luckily I found this flea concentrate — I'd never tried it before, but it was the natural fix I was looking for. This stuff really works!"

— Harrison C.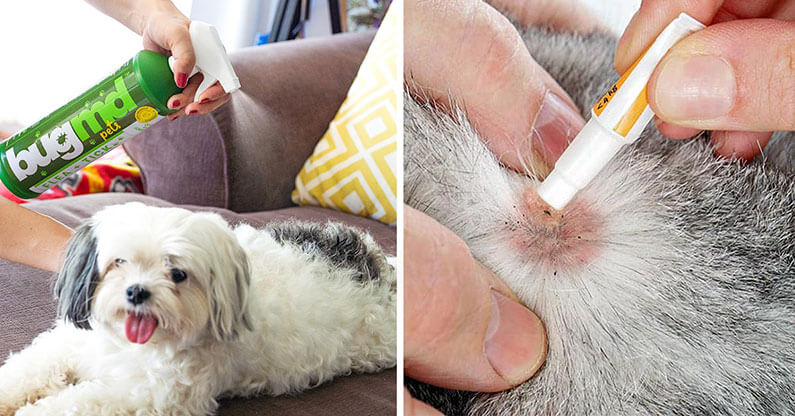 How Does BugMD Flea & Tick Concentrate Compare To Store-Bought Solutions?

BugMD Flea & Tick Concentrate
Store-bought OTC Solutions / Tick & Flea Collars
All-Natural, Non-Toxic Formula
Contains Chemicals & Other Risky Ingredients
Safe To Use Around People & Pets
Potentially unsafe for some Pets
Multi-Use Formula: Spray On Pets, Beds, Carriers, & More
Only designed to use on pets
My labrador, Sadie, had been scratching nonstop for weeks. I hated seeing her in so much agony, and I was desperate to help her shake the fleas.
‍
I'd read alarming stories about flea collars, so I wasn't going to put those chemicals onto my pup. When I stumbled across BugMD — a natural flea and tick solution — I knew I had to give it a try.
‍
I washed Sadie thoroughly with the BugMD mixture, and I followed up with her regular shampoo afterwards. As soon as she was clean, I watched closely for fleas. Immediately, I could tell she was happier. I also sprayed BugMD on her pet bed and carrier for good measure.
‍
I repeated these steps again the following week, and I can confidently say I don't see any little black bugs jumping off of Sadie. I'm honestly so relieved.
‍
Bottom Line: If you want a natural flea and tick remedy that protects your furry friend, then you'll love BugMD: Flea & Tick Concentrate.

Start Protecting Pets Without Using Harsh Chemicals… Here's How:

BugMD Flea & Tick Concentrate is not available in stores and can only be found online.
‍
Now that you've discovered how to banish fleas and ticks without exposing your pet to toxic chemicals — just follow these simple steps to get started:

Click here to place your order
Enjoy the comfort and security of a pest-free home
Check Current Availability »